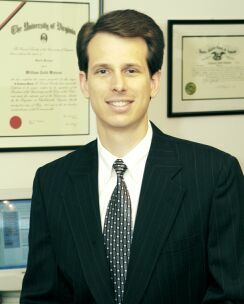 Effective August 18, 2008, W. Todd Watson, Esquire is no longer with Hargett & Watson, PLC. He can now be reached at the Office of the Federal Public Defender in Alexandria, Virginia.
Mr. Watson is a graduate of the University of Richmond and of the University of Virginia School of Law. Mr. Watson devotes the majority of his practice to criminal and civil litigation, criminal appeals, post-conviction remedies, and personal injury litigation, and Mr. Watson has experience as a prosecutor prior to the formation of Hargett & Watson, PLC.
Mr. Watson is a Virginia native and has spent the majority of his life in Virginia. Mr. Watson began his practice of law in 1995 in a small firm in Northern Virginia during which time he concentrated primarily on plaintiff's civil litigation, domestic relations and real estate litigation issues. Thereafter, Mr. Watson was a prosecutor in Stafford County, Virginia, during which time he prosecuted thousands of cases, including a variety of major felony drug crimes, violent crimes, property crimes, and juvenile and domestic crimes.
Mr. Watson is in good standing and is licensed to practice law in all state courts of Virginia, the United States District Courts for the Eastern and Western District of Virginia, the Fourth Circuit Court of Appeals, and the United States Bankruptcy Court for the Eastern District of Virginia.
Memberships:
Virginia State Bar
Virginia Bar Association
Virginia Association of Criminal Defense Lawyers
Return to top of page
---
David B. Hargett and W. Todd Watson are attorneys licensed to practice law in the Commonwealth of Virginia.
---